Feb 24, 2020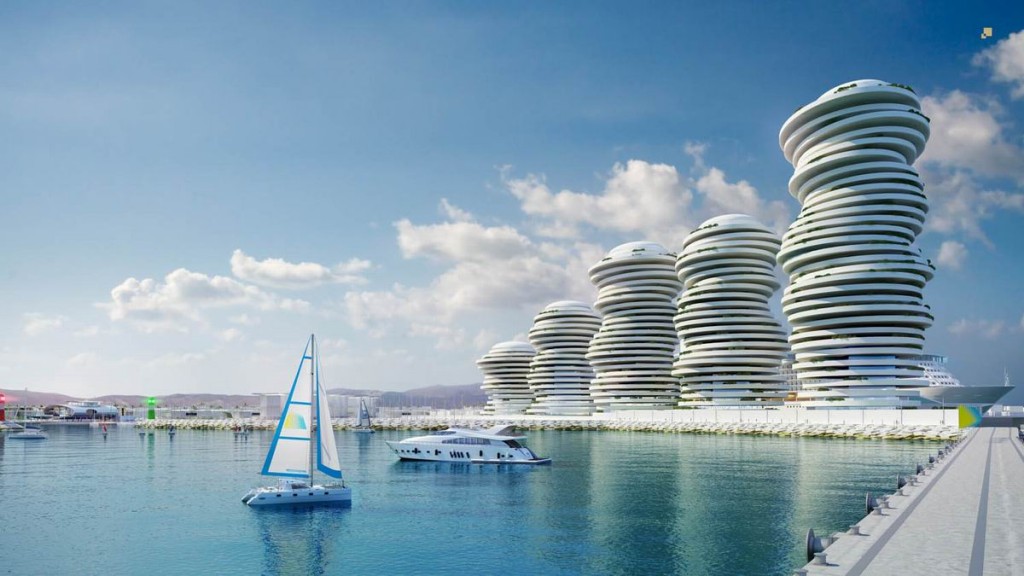 The proposed €1 billion joint Larnaca port and marina project, the first designs of which were released to the media recently, will bring radical changes to the area.
Highlights of the proposal include hotels and residential towers at the marina, while the port will be expanded to be able to serve large cruise ships.
Larnaca Mayor Andreas Vyras welcomed the long-anticipated agreement which he said marked a new era for the town, the district as well as the economy more generally.
The project provides for port infrastructure, a marina, redevelopment of the land, a road network, green areas, parks and pedestrian areas as well as residential units and catering and recreation establishments over a period of 10 to 15 years.
Kition Ocean Holdings is proposing expanding the current marina so that it can berth 650 boats of between five and 150 metres.
The new marina will have catering venues, recreation and green areas, children's play areas, shops, hotels, luxury villas and an educational and medical centre that can host students to study and train in hotel management, medical studies and marine studies.
At about €1 billion it is considered the biggest investment in Cyprus to date and on completion will create 2500 new jobs and create considerable revenue for the state.
According to the briefing given by officials, the investment is within the framework sought by the town.
· commercial use of the new port
· tourist activity that will include deepening and expanding the port so that large cruise ships can dock there
· hotels and luxury hotel suites, residential units for permanent residents, recreation areas, green areas etc.
Combined with the relocation of petrol facilities and the freeing and development of that section of the coastal front, the new project will give further momentum to Larnaca' s growth.